A Science skills session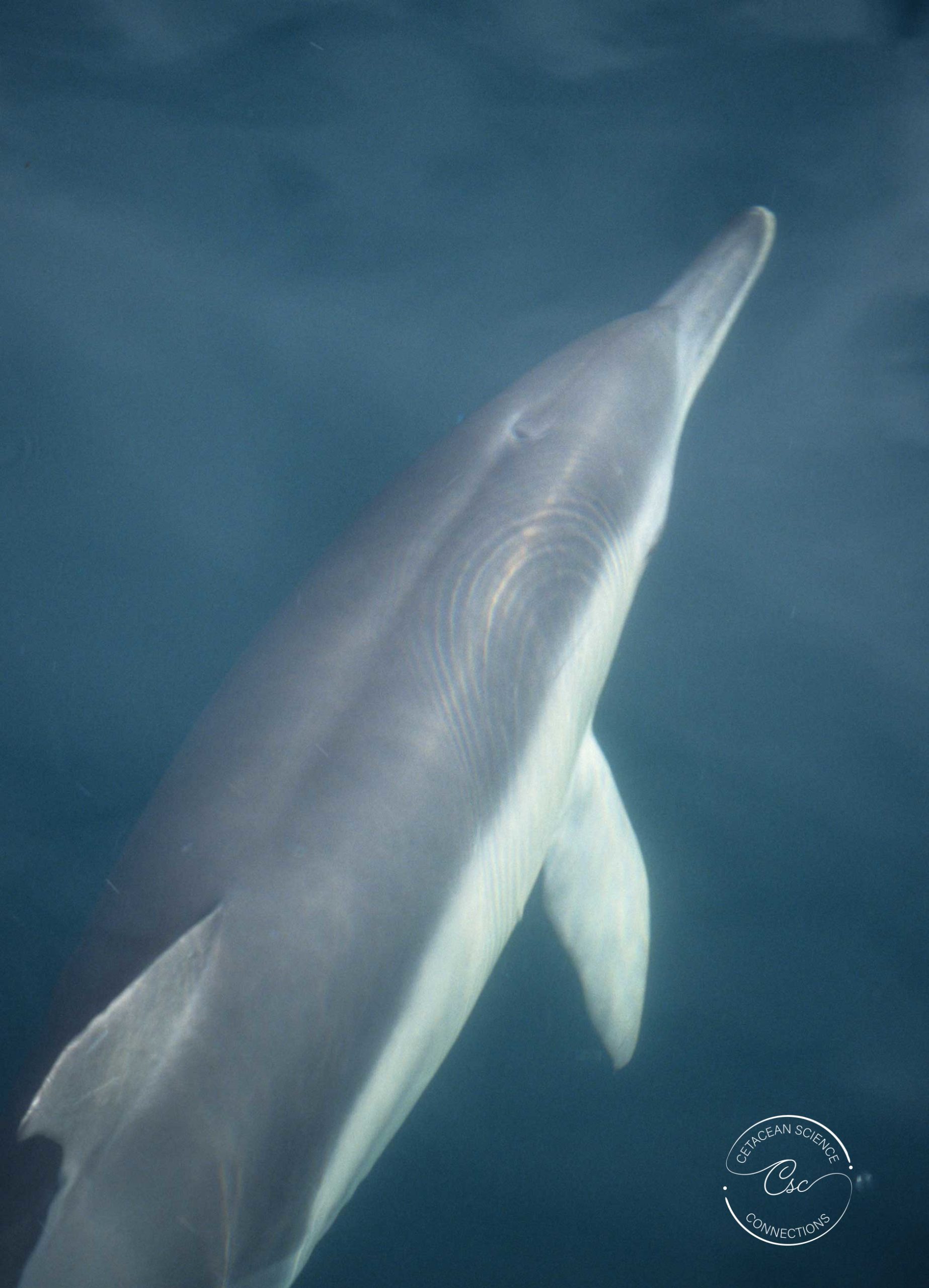 Are the Port Phillip common dolphins typical of the species?
Common dolphins are typically considered to be an offshore species that migrate in search of prey. Are our local Port Phillip common dolphins typical of the species?
This presentation shares the work of the cetacean scientist who completed her PhD on this local, resident, atypical dolphin community.
This presentation will introduce you to the other resident dolphin species in Port Phillip, the common dolphins. With a smaller community and spatial range than the well-known bottlenose dolphins, these dolphins are an important part of the Port Phillip ecosystem. But, how common are common dolphin communities like this one?

Common dolphins have a special place in the heart of the research work of Dr Sue Mason. It's no wonder – she spent several years studying this local dolphin community for her PhD research. During this talk, Sue will explain her findings and how you can help by using the hashtag #finIDatSea if you photograph dolphins from an ecotourism vessel.
Audience: Community groups and those interested in being citizen scientists

Time: Approximately 60 mins

Delivery: At a venue of your choice – please be aware of any venue hire costs that may need to be covered.

No. of participants: As many as the venue can hold comfortably – a bigger venue will require a PA system.

Resources required: A curious mindset, an interest in marine wildlife, and a desire to understand the science behind studying dolphins.
We love sharing our science and are always happy to explain more about our science sessions and current cetacean research to those who are interested. If you'd like more information, fill in the form below and we'll be in contact with you at our earliest convenience. If you'd like us to call you, remember to put your contact number in the message field.