A hug for you and a hug to pay it forward for dolphin science
Thank you for purchasing, or for considering a purchase, of a Mug Hug. These coffee mug accessories are hand-created with care by @the_caffeinated_biologist with the aim of subsidising her, and her small team's, dolphin science and science education work.
Mug Hugs
For your take-away coffee cups
Made from denim, these delightful affirmations are carefully created to bring a sparkle to your day. Best slipped on by placing the base of your take-away cup in the mug hug, then carefully maneuver your mug hug up the cup until it hugs the cup comfortably. Please reposition your mug hug if it does slip down before taking your next sip of that precious liquid caffeinated sunshine.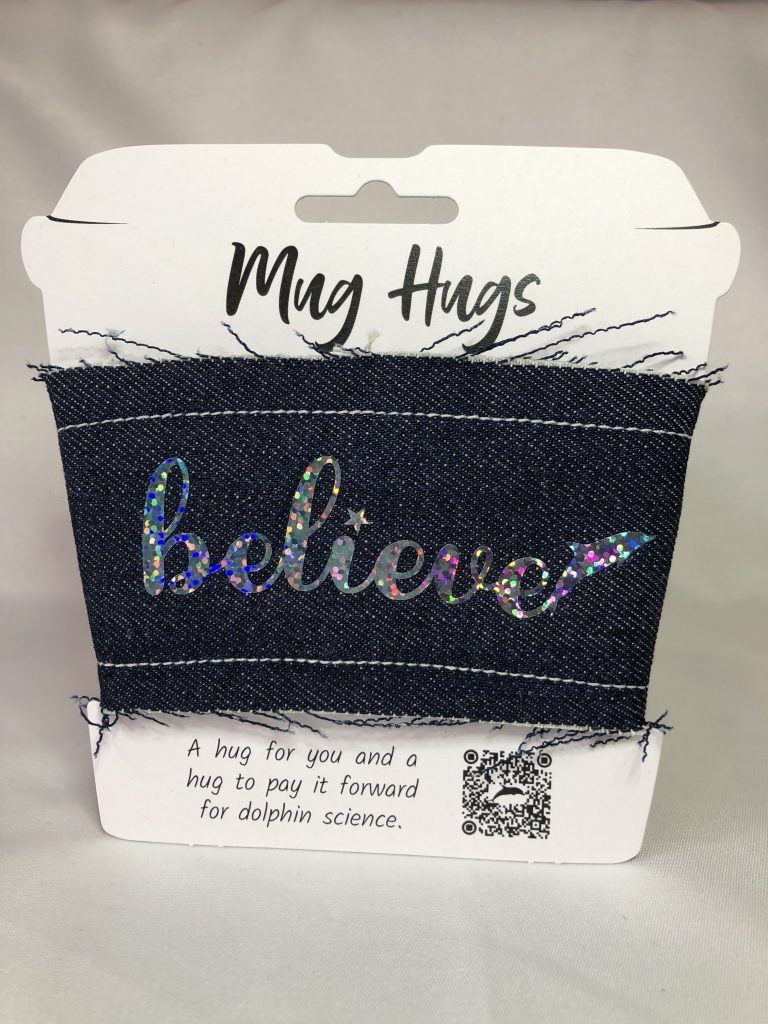 For take-away cups
For your re-useable coffee cups
Want to leave your mug hug on your cup and not think about it when you're ordering your coffee? If so, then a neoprene mug hug is your best option. Adorned with a glittering affirmation, the neoprene mug hug keeps your coffee a little warmer for longer and makes your day sparkle just a little brighter.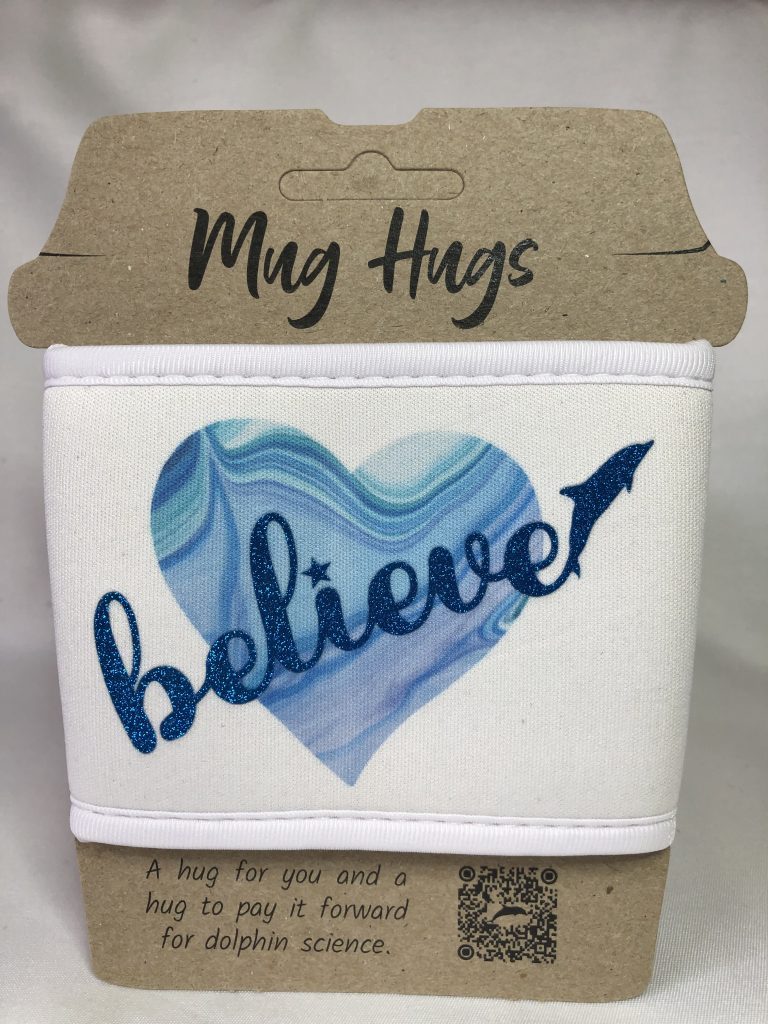 For re-useable cups
How does you purchase help dolphin science?
A considerable portion of your purchase goes directly towards funding the work of scientists to collect dolphin data. At this point in time, the research focuses on collecting citizen science data, either directly from tour boats, or by using social media and the #FinIDatSea. Eventually, it is hoped that the profits from the Mug Hugs sales will go towards the purchase and maintenance cost of a dedicated research vessel. Research costs money and we are big on ensuring that not only do you feel good about your purchase, you know your purchase is doing something positive towards dolphin science.

As with any hot beverage, care should be taken to reduce the risk of a spill.
If you need to clean your mug hug, it is best hand-washed, or placed in and washed in a delicates bag in your washing machine, in cooler water.